March 14, 2004
Limb by Limb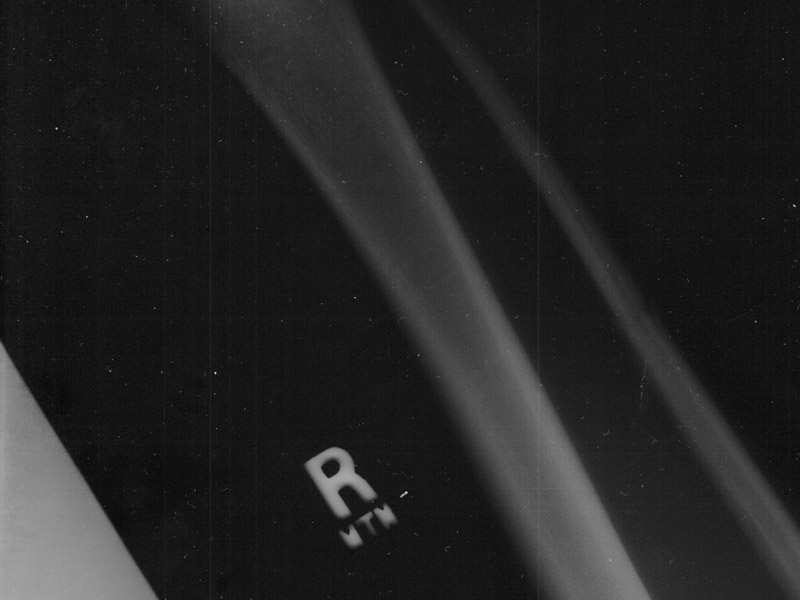 I've been all about challenging myself this winter. Let us become a snowboard instructor. Let us reinvent ourselves in another new town. Let us design websites at a professional level. Let us see what happens when we attempt infinite workweeks. Let us learn how to drive a five-speed manual transmission on a new 2004 Subaru Legacy Wagon.
When you buy a backpack for snowboarding, they always tell you about how useful those external straps are for strapping your snowboard to your back. Makes it super-convenient to carry your board in the backcountry, they say. What they never tell you, however, is how great those straps are for carrying around your x-rays after busting your leg in the terrain park. Cuz, like, when you're hobbling around on crutches, the last thing you want to be thinking about is how in the hell you're gonna carry your x-rays.
Today I broke my leg while freeriding at the mountain. I got kicked all weird off a spine in the terrain park, was headed straight for the flats and tried to butter my landing to soften the blow to my legs. The board buttered out just fine, but my weight was so far back that the top of my bindings acted like a fulcrum against my fibia, busting that bone in two. I heard it pop. I sat down right there and had Kyle summon ski patrol. I got to wrap myself up in a yellow tarp and ride in a sled towed by a skiier. I got a cast and crutches and happy pills and have nearly fallen down the stairs at least four times. I got a ride down from the mountain with some friends, and my roommate was kind enough to go for a walk and retrieve my car from the park and ride.
Bones take six weeks to knit back together, so I won't be driving or rock climbing or snowboarding or hiking or kiteboarding any time soon. I will need to restructure my free time to embrace activities I can do. Any suggestions for new hobbies, be they brewing beer, knitting a sweater or commiting arson, would be greatly appreciated. Let us take this opportunity of limitation to do things new and exciting. Perhaps I will become an expert at Risk.
As for the rest of ya'll, stay safe. Or break your legs. Either way. A broken leg is a great social ice breaker, and you'll find yourself chatting with interesting people that you would never have met, otherwise. And perhaps you will find yourself chatting with people who just recently you thought were as good as gone.
Fate is funny that way.