April 6, 2003
plastic makes it possible
I got a new keyboard over the weekend, as my old one had become infected with orange juice, candle wax and hissy-fits while using Adobe Premiere. One time I hit the keyboard so hard two keys flew off. I never bothered putting them back on.
The keyboard came in a plastic bag, and as plastic bags are one of mankind's most dangerous inventions ever (right up there with machine guns, nuclear weapons, and paper cuts), it was littered with warnings. People need to be protected from themselves, ya know.
Not just text warnings, but pictures for all you visual learners out there.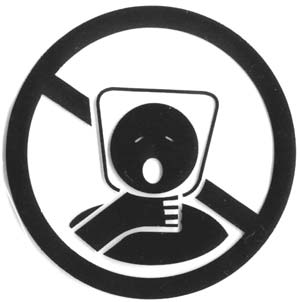 WARNING: PLASTIC BAG WILL GIVE YOU THE SUDDEN AND IRREVERSIBLE ABILITY TO SING LIKE MANY POPULAR SONG GROUPS.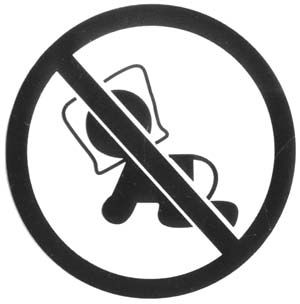 Doesn't this one remind you of a dog with a bucket stuck on its head? Seriously, is there anything in the world funnier than a dog running around with a bucket on its head?
WARNING: PLASTIC BAG WILL RESULT IN YOUR CHILD LOOKING RIDICULOUSLY ADORABLE FOR THE FEW MOMENTS BEFORE IT SUFFOCATES TO DEATH.